The Coniler is well worth a look if you are on the market for a budget style amplifier. It is easy to get a good fit and good sound with this model. The Coniler is easy to use and assemble and comes in nice packaging with good instructions. Included in the packaging is a 2 ft: charger cord, manual, case, extra tubes, multiple sizes and styles of ear domes.
Comfort
Most users find the Coniler to be a comfortable style to wear. The body of the aid is lightweight and should fit nicely behind most people's ears. It comes with tubes that you cut to help get the best fit for your ear size. You also get several earbuds that you can test out to get the most reliable seal on the device.  Some people find the tubes a little bit difficult to work with when they have to cut them for sizing.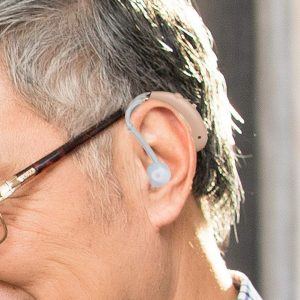 Sound Quality
Since this a budget option, this device doesn't have some of the higher-level technology that you can get in the more expensive over the counter amplifiers, so your expectations should be a bit measured if you are considering purchasing the Coniler. For the price you are paying though, people generally find the sound quality to be quite clear once their ears have adjusted to using the amplifier. It uses speech noise synchronization that helps to make listen to others in a conversation a bit easier, and it also has background noise reduction functionality.  It uses three signal processing channels and two independent compression channels, so you have different settings, whether you are in quiet, noisy, or very noisy situations.
Help and Support
For help with the Coniler device, you can connect the company through their Amazon seller page. They have a reputation for providing prompt and helpful support if you get in touch with them that way.
Sound Customization
One of the key aspects of having a good experience with an amplifier is the ability to customize the sound for your hearing level. This can include options as simple as a volume level to various settings for different environments. This device allows you to adjust the volume and to change the mode to one of three settings. The three modes are designed for quiet, noisy, and very noisy environments. These are very standard for an amplifier in this price range.
Battery Life
The Coniler has a rechargeable battery that uses micro USB chargers. This is a nice feature as it saves you from having to buy a lot of hearing aid batteries that can get pretty expensive. The batteries that you have to change on other devices can also be somewhat difficult to handle and change it if you have any trouble holding very small items.  The battery takes 2-4 hours to charge and lasts for up to 48 hours.
Overall
If you have a tight budget and don't want to spend much money on an amplifier, the Coniler is a decent option to check out in this price range.  They are easy to set up and start using right away. Most users find they can get a comfortable fit with the different ear domes that come with the device, and the noise reduction is adequate for most situations you will find yourself in.  The price is excellent for a rechargeable option.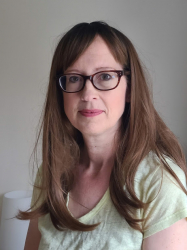 Latest posts by Frances Martin
(see all)