Behind the ear style amplifiers are the most popular style of amplifier hearing aids. A lot of people find this style to be the most comfortable and most natural to adjust to, especially if it is their first time using an aid to hear. There is a vast difference in the quality, of the various types of sound devices that are on the market.  You can get very cheap behind-the-ear products that are virtually useless, all the way up to very high-quality devices that cost from $300-$400 per ear that uses similar technology to hearing aids. When you are shopping for behind the ear styles of amplifier, look for products that are lightweight and comfortable, offer high sound quality, and allow you to customize the sound to your personal listening preference.
If you would like to see all of our top picks for different styles of amplifiers, see our Best Hearing Amplifiers Buying Guide.
Best Behind the Ear Hearing Amplifier 2021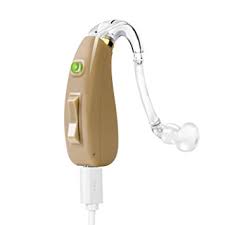 Banglijian Rechargeable Ziv-201A
The Banglijian Rechargeable Ziv-201A is a fantastic rechargeable option that is a perfect choice for those who don't want to spend a lot of money on the device or on replacing batteries. It is designed for people with mild to moderate hearing loss and it sells for about $130.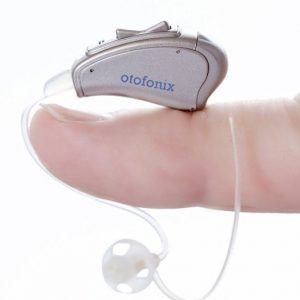 Otofonix Elite
The Otofonix Elite is another very popular BTE style of hearing devices. The Otofonix has the same type of features as its similarly priced competitors. It has four channels, a digital sound processor and background noise reduction. It also has a rocker switch, so it is straightforward to use, as well as allowing for some customization to help you get the right sound for you.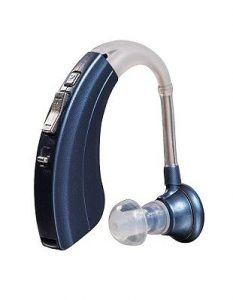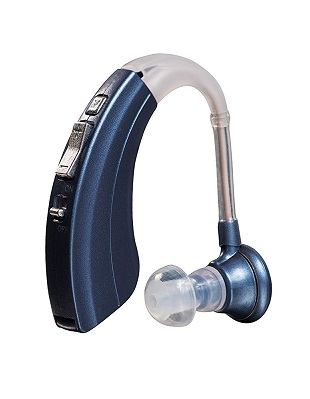 Britzgo BHA-220
Britzgo BHA-220 is another wonderful budget option that you can get for approximately $60. It has 4 different frequency modes, an on/off button and volume control, and you can wear it in either ear. It is known for being good quality for the price, lightweight and comfortable for most people.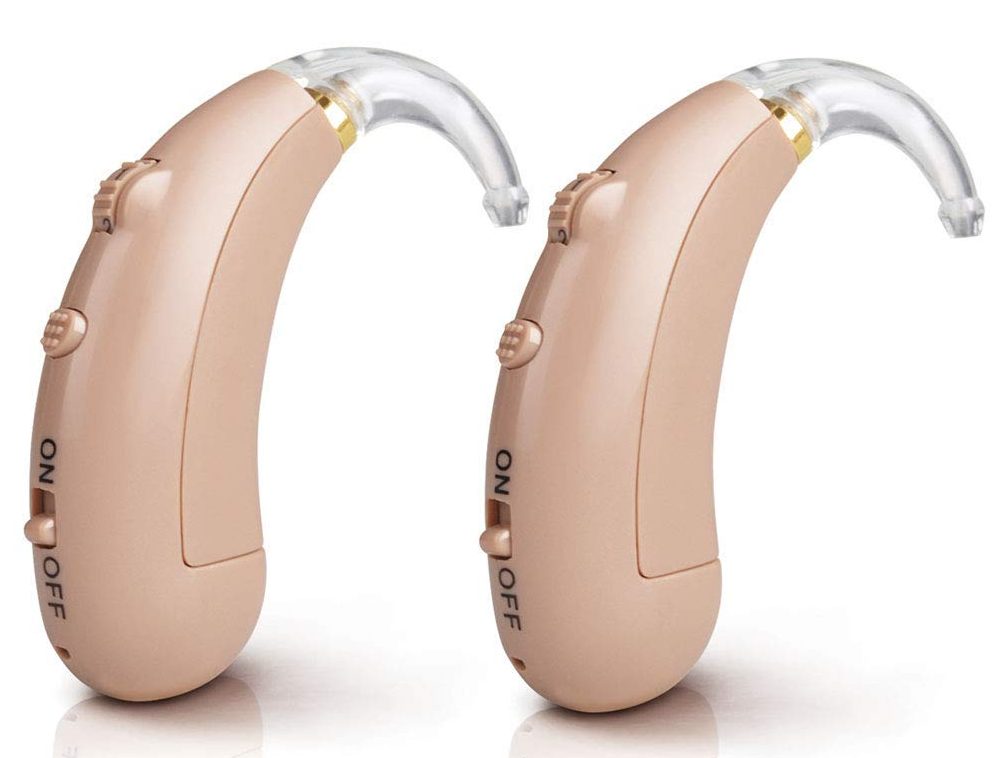 Coniler Hearing Amplifier
The Coniler Hearing Device is yet another reasonably priced choice that has decent sound quaily, a comfortable design, and it is rechargeable (so you don't have to constantly replace batteries.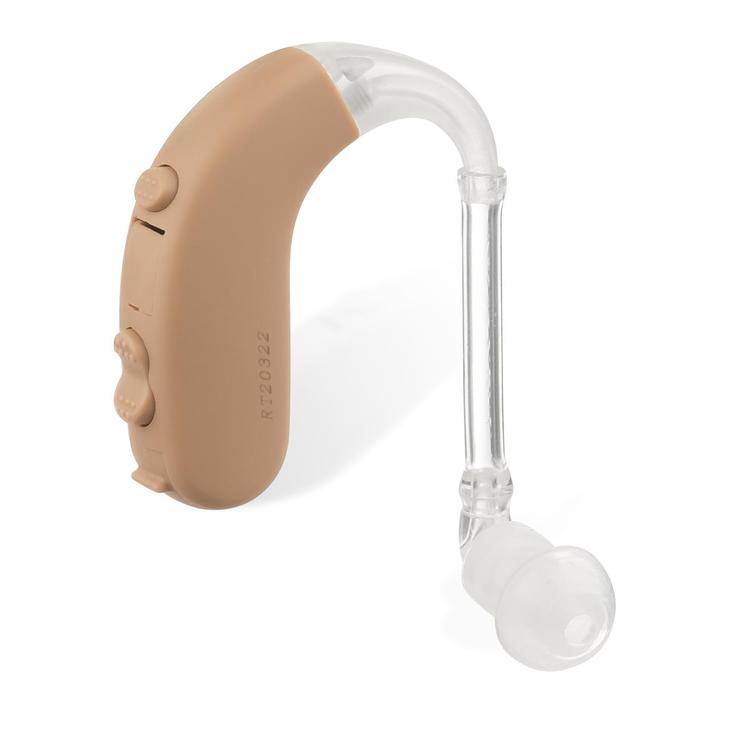 Neosonic BTE
The Neosonic BTE is a very reasonably priced device that has a lot of features that you usually find only on much more expensive amplifiers like more advanced noise suppression technology, 4 different listening programs, as well as feedback and background noise-canceling technology. This device costs roughly $150, you can wear it in either ear.
Features to Look for in Behind the Ear Amplifier
Comfort
An essential element when looking for a personal sound amplifier is that you get a comfortable fit. If you do not have a comfortable fit, you most likely won't wear the amplifier. The top brands tend to be very small and lightweight and should come with different ear domes that will allow you to find the fit that is best for you. As with almost all hearing aids and other behind the ear sound amplifiers, it takes patience and time for any of these types of devices to feel comfortable.
Design
The designs of behind-the-ear styles are, for the most part, very similar between the different brands. You have the body of the device that will sit behind your ear connected to clear tubing that runs from the body of the device to an ear dome that you will place into your ear canal. Most brands come with a few different options of ear domes to fit different sized ears.
Sound Quality
Technology for the higher end sound amplifiers is improving at a relatively rapid rate, which means that the sound quality is also getting better. In many cases, the sound quality for some brands is on par with some costly hearing aids.   All amplifiers amplify the sound around them, and most of the higher-end brands also have noise-canceling technology. Some have a specific setting for different types of situations you may find yourself in.
Warranty
You must pay particular attention to the warranty of any amplifier that you are considering purchasing. Since there are a lot of different types of hearing loss, products that work well for other people may not work so well for your hearing loss.
Battery Life
The battery life between the different types of amplifiers can vary quite a bit. Many behind the ear models run on various sizes of zinc batteries, and the battery life can range from 7 days to around 20 days.
Sound Customization
Some of the newest models of amplifiers that are coming out are including the ability to customize the sound of the device to a higher degree than ever before. At the very minimum, you should look for a device that lets you control not only the volume but the tone as well; another great thing to look for are different settings that allow you hear different frequencies.
Budget hearing amplifiers generally don't give you an option to customize the sound too much.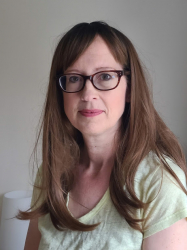 Latest posts by Frances Martin
(see all)