The very high cost of hearing aids (which are generally not covered by insurance) keeps a lot of people from finding good hearing solutions to help with hearing loss. The ability to hear can dramatically improve a person's quality of life. Thankfully start-ups and larger businesses are starting to sell low-cost hearing aid online, so more people can benefit from wearing a hearing aid, not just the individuals who can afford $5000 for a pair of hearing aids. If you are looking for a low-cost hearing aid here are a few places to have a look at
Costco – Costco offers the standard services that you would expect when shopping for a hearing aid (hearing test, consultation with an audiologist, follow-up), but at significantly reduced prices. Costco's value pricing makes purchasing a hearing aid much more affordable than through traditional methods.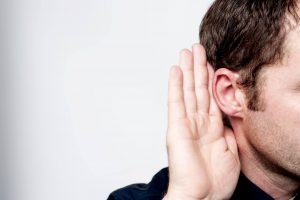 Audicus.com is an online retailer of low-cost hearing aids. Some of their hearing aids run from around $499 to $699 per ear. They can offer these prices because they do not use a retailer. The hearing aids they sell use the same technology and advanced processing as standard hearing aids. To buy a hearing aid all you have to do is send the site a copy of a hearing test you have taken, and then their audiologist recommends a hearing aid. Once you have ordered, the site's audiologist programs the hearing aid and ships it to you.
Embrace Hearing is another online retailer that provides low-cost hearing aids. You send them a copy of a hearing test that you have taken, and then you can choose a product or have one recommended to you. The site's audiologist programs the hearing aid based on your hearing test and ships the aid to you. They have an extensive support system if you need any help after purchase.
EarGo is a start-up that offers a new design of hearing device. It isn't classified as a hearing aid, but rather a hearing device, and they are easy to order online without a hearing test. They are more expensive than other options ($2000 for a pair) but are known for being comfortable, easy to use, and easy to adjust the settings on the device.
MD Hearing Aid is another online option. They have low-cost, high-quality hearing aids that address the needs of most people with hearing loss. This website has several different models to choose from, and offer customer service and support 24 hours a day.
If you find the above options don't fit your budget have a look at the Empower, Otofonix, and Sound World Solutions hearing amplifiers that we feature elsewhere on this site.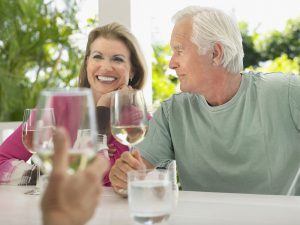 One of the things that make it exciting to explore and talk about hearing amplifiers is that they really can significantly change someone's quality of life. The reality is that not everyone can afford hearing aids that cost thousands of dollars, and as a result, their day to day life can suffer. Advancements in technology are helping to put affordable hearing aid solutions into the hands of many more people.  Consumers are so sophisticated these days they want to be able to take an active role in their health care by using reasonably priced technologies. The above companies are helping consumers to find different affordable options for hearing loss.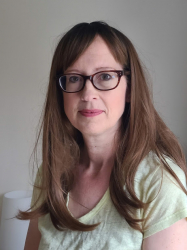 Latest posts by Frances Martin
(see all)